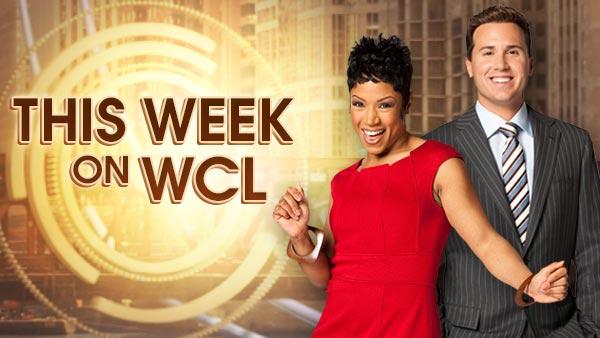 Coming Up on Windy City LIVE
05/24/2011
What's next on Windy City LIVE? Check out who's coming on the show!
Watch us at 11 AM Weekdays!
Monday, July 27 ABC 7 anchor Linda Yu fills in for Ryan while he attends his 20th High School reunion. Exercise in high heels? Yes! The ladies of "Walk This Way" show you how to add six inches to your workout. Then Val, Ji and Linda are hopping on bikes to do some cycling from Soul Cycle. Find out why it's the newest trend. Val is prepping for the Chicago Half-Marathon. How is she doing? She'll fill us in.
Tuesday, July 28 Today's show is all about young people doing amazing things! The #TheySay campaign is empowering youth to take on challenges and make them happen. You'll meet an 18-year-old entrepreneur whose company is now worth millions! And an area band, "Forever Undefined," performs.
Wednesday, July 29 Do you dabble in something? If you want to dabble in more things, find out about the classes at Dabble.co. Plus, we have another Home Cook in our kitchen with an Italian dish that can't be beat. Ryan has a "2 Minute Warning" with former Bear Brandon Marshall and franklyHANK dishes on the new doc, "I Am Chris Farley."
Thursday, July 30 Comedian Gary Owen is back and we can't wait to hear his outrageous stories. Billy Dec is also back with "What's On Dec" for the weekend. And meet the Chicago photographer who photographs some of the craziest conventions you have ever seen.
Friday, July 31 This is a Windy City LIVE construction zone. Stay tuned for something really cool happening here.
Stay Informed:
(Copyright ©2015 WLS-TV/DT. All Rights Reserved.)
Most Popular


Sign up Be Our Guest