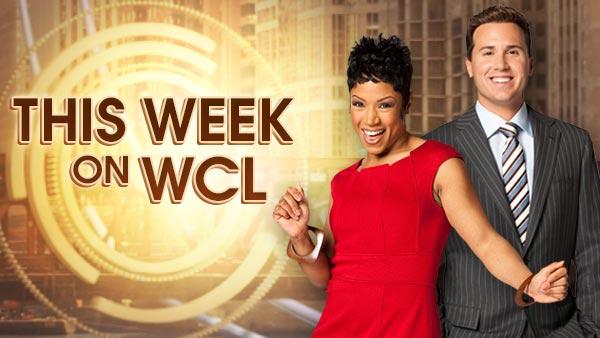 Coming Up on Windy City LIVE
05/24/2011
What's next on Windy City LIVE? Check out who's coming on the show!
Watch us at 11 AM Weekdays!

Mon Aug 18
(ENCORE) Author and "Glee" actor Chris Colfer joins us once again in studio! Plus, the very funny Damon Wayans, Jr., Jake Johnson and Rob Riggle talking about their new film, "Let's Be Cops." Also, actor George Wendt and BBQ from Myron Mixon.
Tue Aug 19
(ENCORE) It's Food For Thought! Genetically Modified Foods are everywhere. Do you know what you're eating? It's an informative hour on the foods you are putting in your body and what they are doing to you!
Wed Aug 20
(ENCORE) Ji does Disney! Disney Cruise Line reimagines the Disney "Magic" and Ji is on board for an incredible preview! Plus, the newest attraction at Walt Disney World is the "Seven Dwarfs Mine Train" and Ji gets an invite to check it out before it opens!
Thur Aug 21
(ENCORE) It's "Ryan's Norway Adventure." Ryan is headed to Norway and you are going along for the ride. It's an Adventures By Disney vacation inspired by the hit animated film, "Frozen." See incredible landscapes, beautiful architecture and more that inspired the filmmakers.
Fri Aug 22
(ENCORE) Windy City LIVE heads to Walt Disney World! For the first time, we leave the studio and head south to the Happiest Place on Earth! Val is covering the Magic Kingdom. Ryan is covering Animal Kingdom and Ji is answering your questions and giving you a little history on Uncle Walt and his Chicago ties!
Stay Informed:
(Copyright ©2014 WLS-TV/DT. All Rights Reserved.)
Most Popular


Sign up Be Our Guest