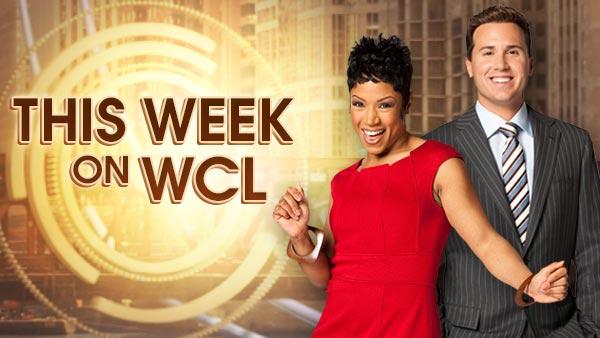 Coming Up on Windy City LIVE
05/24/2011
What's next on Windy City LIVE? Check out who's coming on the show!
Watch us at 11 AM Weekdays!
Mon, June 29
We are back LIVE after a short break! From country radio US99.5, Shila Nathan is back with us today! Also, Cheryl Pope is a Chicagoan You Should Know! Not only is she an acclaimed artist, but she also has a secret side! Tune in to find out what it is. Plus, Ryan and Val are about to face off in a new challenge. Ryan has never done it. Val has once (but she vowed she would never do it again). See what they're up to. And see how some lucky viewers spent their Friday night watching Tony Bennett and Lady Gaga at Ravinia.
Tues, June 30
Chicago native and hypnotist Chris Jones was recently featured on "America's Got Talent." Now he's in our studio. Let's see what happens. franklyHANK has a sale on theatre tickets you cannot miss! Plus, what did Val think of "On Your Feet?" And we head back to Six Flags Great America, but this time we are getting really wet at Hurricane Harbor, and you have a chance to win a family four-pack to check it out.
Wed, July 1
We have a live performance from "Ring of Fire," featuring the music of Johnny Cash. Also, it's time for Rib Fest! Texas Outlaw takes on Uncle Bubs outside our studios. We have another Pillow Talk question and we have a little something special in store for our studio audience. And do not miss Ryan's fantastic new "2 Minute Warning" with Chicagoland native and "2 Broke Girls" actor Jonathan Kite.
Thur, July 2
You've seen her on "Real Housewives of Atlanta." Kenya Moore is live in studio. Plus, our favorite Italian chef (who can resist the accent?), Fabio Viviani is here. Also, a Navy SEAL puts Ryan to the test. Will he survive. Uhm, probably not, but it will be fun to watch!
Fri, July 3
We are gearing up for the 4th of July Holiday!! Richard Roeper gives us a preview of the big holiday movie weekend with reviews of "Terminator Genisys" and "Magic Mike XXL." Billy Dec also has some great events lined up for the family in "What's On Dec."
Stay Informed:
(Copyright ©2015 WLS-TV/DT. All Rights Reserved.)
Most Popular



Sign up Be Our Guest