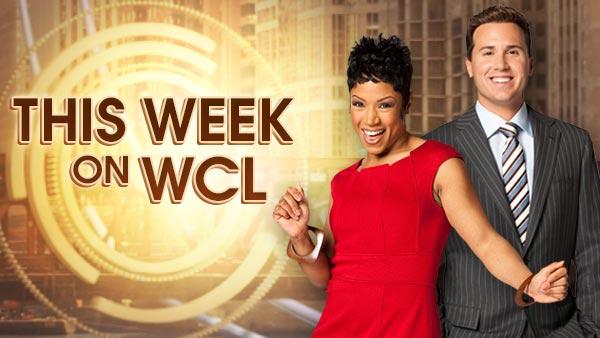 Coming Up on Windy City LIVE
05/24/2011
What's next on Windy City LIVE? Check out who's coming on the show!
Watch us at 11 AM Weekdays!
Monday, Oct. 5
Chicago magazine calls her an up and coming comedian you should know, so we'll introduce you to Rebecca O'Neal. Plus, franklyHANK reviews Broadway In Chicago's latest, the 2014 Tony winner for Best Musical, "A Gentleman's Guide to Love & Murder." You'll meet Desmond Campbell. He has a special connection to Ryan and his story will touch your heart. Plus, dogs you can adopt. Chicago Canine Rescue will be here with some pooches who need a new home.
Tuesday, Oct. 6
It's an hour of "Pillow Talk" with a twist. We're headed to court! Ryan, Val and Ji are the judges. WGN radio's Roe Conn and 106.3's Tony Sco are the "lawyers" (we use that term loosely). And in studio we'll have viewers face off on their issues and personal problems. Comedian Erica Watson and US99.5's Shila Nathan join as well. It's "Pillow Talk" like you've never seen it before!
Wednesday, Oct. 7
Chicago Ideas Week is back and we'll preview the Must See events this year! Plus, Val heads out to Siegel's Cottonwood Farm with one lucky viewer for the ultimate pumpkin picking experience. Also, performing live on our stage, Brad Kane, the singing voice of Aladdin in Disney's animated classic and he'll be singing with a young Chicago performer.
Thursday, Oct. 8
The very funny Sinbad returns and joins us for Host Chat. Plus, Ji takes a visit to Boston Fish Market; Richard Roeper tells us whether to "Spend or Save" on the weekend's new films and Ryan has a "2 Minute Warning" with actor Michael Rooker.
Friday, Oct. 9
The one and only, always stunningly gorgeous DeKalb native and former supermodel Cindy Crawford is live in our studio! Plus, want the fashions that Val and Ji wear on the show? It's a fashion show from retailer Ann Taylor. Then, restauranteur Marc Malnati is known for one of Chicago's most famous pizzerias, but now he's branching out into tacos - fish tacos! Learn all about his new restaurant, Buzz Bait.
Stay Informed:
(Copyright ©2015 WLS-TV/DT. All Rights Reserved.)
Most Popular
Sign up Be Our Guest