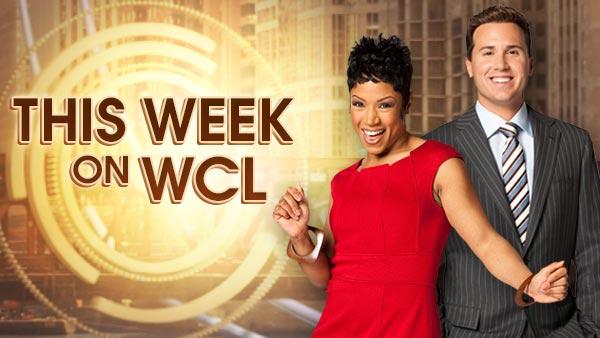 Coming Up on Windy City LIVE
05/24/2011
What's next on Windy City LIVE? Check out who's coming on the show!
Watch us at 11 AM Weekdays!

Mon, Sept 15
It's another hour of Host Chat! Plus, Tory Johnson of "Good Morning, America" is here! Also, franklyHANK with celebrity gossip and Roe Conn.
Tues, Sept 16
The answer: He's the host of one of the hottest and longest running game shows in America. Who is Alex Trebek? YES! He's live in-studio today! Plus, Maksim Chmerkovskiy goes toe-to-toe with Ryan in the "2 Minute Warning" and Nina Chantele is back with "Nina Knows" and helps us celebrate Mexican Independence Day.
Wed, Sept 17
Got a problem? We have answers. It's another all-Pillow Talk day on WCL! Comedian Erica Watson is helping us give advice on the issues our viewers need help with. Have a Pillow Talk question for us? Submit it here.
Thur, Sept 18
Billy Dec is back and loaded with events perfect for you this weekend! Plus, you know her as Laura Ingells from "Little House On The Prairie," now actress Melissa Gilbert is an author of a new cook book. She'll be live in-studio to tell us all about it. We also have another Home Cook in our kitchen!
Fri, Sept 19
It's Fun Friday and iconic talk show host Larry King is joining us live in studio! We are also talking fashion in the workplace and Richard Roeper reviews "A Walk Among The Tombstones" and "This Is Where I Leave You."
Stay Informed:
(Copyright ©2014 WLS-TV/DT. All Rights Reserved.)
Most Popular
Sign up Be Our Guest