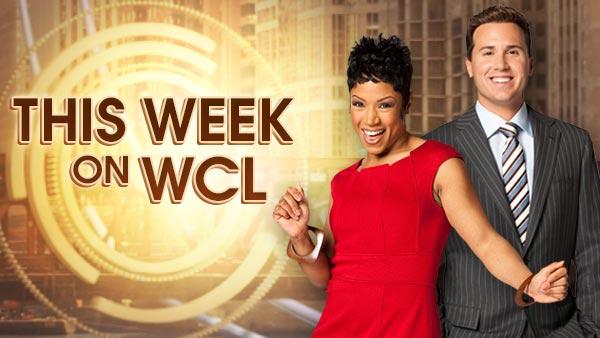 Coming Up on Windy City LIVE
05/24/2011
What's next on Windy City LIVE? Check out who's coming on the show!
Watch us at 11 AM Weekdays!

Monday, April 21
We're having fun with food. Ji and Matt are having another FOOD FIGHT, this time over steak! Plus, who has the best Bloody Mary's in Chicago? We'll tell you. We also have some fun family favorites, Mark DeCarlo is revealing the secrets of Pizano's Deep Dish Pizza and Chef Fabio Viviani gets cooking in Ryan's "2 Minute Warning."
Tuesday, April 22
Both Val Warner and Ji Suk Yi are back! BUT the big news is that we are giving away a CAR!!!! Find out how you can enter to win! Plus, political author and columnist George Will is in studio and one of Ji's favorites, Ada Street, is in the kitchen.
Wednesday, April 23
The Cubs are celebrating 100 years and Billy Williams is here. Plus, we have another "Home Cook" in the kitchen and we are revealing the hair and make-up prospects for our Bride-To-Be in our Spring Dream Wedding. Also, a new Lunchtime Deal!
Thursday, April 24
The one and only Robin Roberts is on our set for an in-depth interview with Val Warner. It's one of Val's best and one of Robin's most revealing. If that wasn't good enough, Susan Lucci is here as well! And to top it off, we are giving you a chance to win a trip to& Wait for it! Wait for it! CHINA!!!
Friday, April 25
"Nashville" is in the house helping is celebrate everything country!!!! From the hit ABC series, stars Chip Esten, Clare Bowen, Sam Palladio, Jonathan Jackson and Chris Carmack! Plus, US99's Lisa Dent and Ramblin Ray Stevens. And special co-host Hosea Sanders (who was once a country radio disc jockey)!
Stay Informed:
(Copyright ©2014 WLS-TV/DT. All Rights Reserved.)
Most Popular

Sign up Be Our Guest