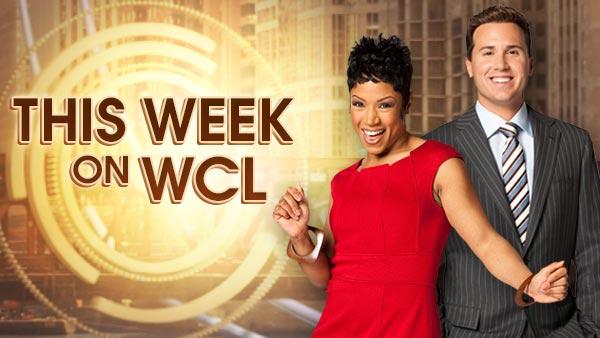 Coming Up on Windy City LIVE
05/24/2011
What's next on Windy City LIVE? Check out who's coming on the show!
Watch us at 11:00 AM Weekdays!

Mon 03/10
It's an hour of host chat! Plus, we have a surprise planned for our hosts that even they don't know about!!!
Tues 03/11
Val Warner turns 40! Happy Birthday, Val! See how we celebrate her big day! Plus, WGCI's Tony Sculfield is back with us! Along with former ABC 7 Eyewitness News anchor Joel Daly and Val goes one on one with the Sarah Jessica Parker!
Wed 03/12
Chef Andrew Zimmerman from SEPIA is in out kitchen. Meet Asean Johnson, a 9-year-old Chicago boy who fought to keep his school open&and won! Plus, Ryan has a "2 Minute Warning" with Bravo's Andy Cohen!
Thur 03/13
Chef Lorena Garcia is in our kitchen, plus Urban Prep's Tim King talks about his recent visit with President Obama and meet a couple of local story tellers who know how to celebrate St. Patty's Day!
Fri 03/14
Richard Roeper reviews the weekend's big movies including, "Need for Speed," The Art of the Steal," and Veronica Mars." Plus, Ji's favorite meatless joints as well as a Fried Chicken Food Fight!
Stay Informed:
(Copyright ©2014 WLS-TV/DT. All Rights Reserved.)
Most Popular



Sign up Be Our Guest