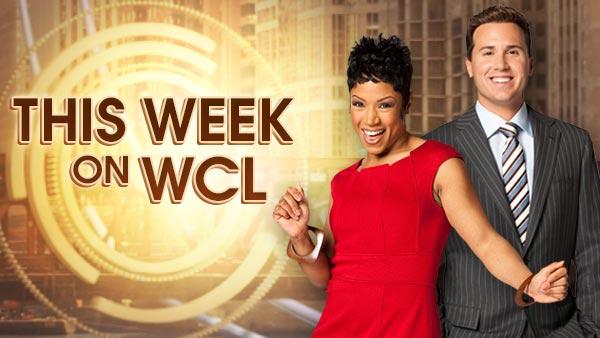 Coming Up on Windy City LIVE
05/24/2011
What's next on Windy City LIVE? Check out who's coming on the show!
Watch us at 11 AM Weekdays!
Monday, Aug. 31
We are back LIVE! Roe Conn is joining for Host Chat and we have another Pillow Talk question. We also kick off NEW MUSIC MONDAY with a musical performance from Upper Black Eddy. And we meet children's clothing designer, Lilla Barn, of Lilla Barn Clothing.
Tuesday, Sept. 1
Yes, September is here and we are kicking off the month with a great start. Our House Band is The Main Squeeze. They'll be performing at the North Coast Music Festival and on our stage. Plus from the TV show, "Boss Nails," Dana Cody joins us. And if you love Ed Sheeran have we got a surprise for you! You don't want to miss this!
Wednesday, Sept. 2
Roe Conn is back for Host Chat and we have new trends for Fall! Plus, a workout tracker that looks like jewelry? Meet the Chicago company making it. And how are Ryan and Val doing with their Chicago Half-Marathon Training? We'll find out.
Thursday, Sept. 3
Chicago Money Saving Hacks. We'll show you cool ways to save money with the founder of Brad's Deals, Brad Wilson. Also, you'll meet the Concrete Creatures, female graffiti artists who do incredible work in Chicago. They'll be making an original piece for WCL! And the founders of Fini Drink are in the house. On a trip to India, they discovered and incredible brew which they are making right here in Chicago.
Friday, Sept. 4
The founder of "Haute Fishnet Hosiery" is in studio. Richard Roeper reviews the new Robert Redford, Nick Nolte film, "A Walk in the Woods." Also, Ryan has a "2 Minute Warning" with IL native and Mets player Curtis Granderson.
Stay Informed:
(Copyright ©2015 WLS-TV/DT. All Rights Reserved.)
Most Popular
Sign up Be Our Guest