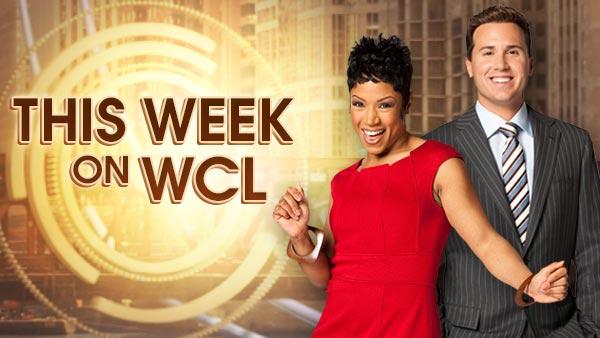 Coming Up on Windy City LIVE
05/24/2011
What's next on Windy City LIVE? Check out who's coming on the show!
Watch us at 11 AM Weekdays!

Monday 07/28
Former Governor George Ryan is live in studio. He'll talk about his life behind bars and what lies ahead for him. Also, want to know who won our Norway Adventure vacation and who is going to Hawaii with WCL? We reveal the names live on the air! Plus, Roe Conn joins us for Host Chat!
Tuesday 07/29
Actor Chris Pratt is chatting about the much anticipated summer film, "Guardians of the Galaxy." Also, Chicagoan Brad Guzan is someone you should know. He was the back-up goalie for the US Men's Soccer team at The World Cup this year. Plus, Nina Chantele is back for "Nina Knows."
Wednesday 07/30
We are chatting with some Funny Women in Chicago! SNL writer Katie Rich, Comedian Erica Watson and Comedian Kelsie Huff talk to us about being a woman in a world dominated by men! Plus, Pillow Talk is back and our funny ladies help us answer a viewer's question.
Thursday 07/31
Chaz Ebert and Director Steve James are live in studio talking about the critically-acclaimed documentary on Roger Ebert, "Life Itself." Actress Zoe Saldana chats about the upcoming film, "Guardians of the Galaxy." Also, Ryan's "2 Minute Warning" with actor Michael Urie. And Billy Dec is here with "What's On Dec."
Friday 08/01
Congresswoman Jan Schakowsky is live in studio talking about minimum wage. Also, Olympic Gymnast McKayla Maroney will certainly be impressed when she makes her debut on Windy City LIVE. Chris Weitz directed "Twilight Saga: New Moon." Now's he's written a new book and joins us in studio to talk about it! Richard Roeper reviews "Guardians of the Galaxy" and "Get On Up." And your chance to win a stay in Paris!
Stay Informed:
(Copyright ©2014 WLS-TV/DT. All Rights Reserved.)
Most Popular
Sign up Be Our Guest