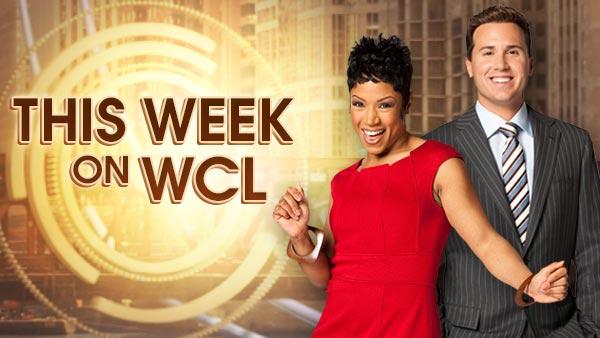 Coming Up on Windy City LIVE
05/24/2011
What's next on Windy City LIVE? Check out who's coming on the show!
Watch us at our NEW time- 11:00 AM Weekdays!

Mon Dec 9
Actors Gabrielle Union and Richard Roundtree are live in studio. Plus Facebook super fan Daryl Champion is here! Also, actress Emma Thompson talks about her role as the author of "Mary Poppins" in the new "Saving Mr. Banks." AND&the Barrington High School Madrigals perform live!
Tues Dec 10
Actor Colin Farrell talks about his role in the new film, "Saving Mr. Banks." Plus, a live performance from the RSVP Jazz Band and Ryan has a "2 Minute Warning" with comedian Jeff Garland. In "Plummer's Picks," great films for the family.
Wed Dec 11
Many of you missed our Makeover Show because we were pre-empted by the president, but you must watch to see these incredible makeovers: a husband and wife get a fantastic new look and a well deserving teen lights up the room with her new style.
Thur Dec 12
It's our special surprises hour!!! Surprises are in store for unsuspecting guests. Plus singer Andrew Belle performs some holiday tunes and Richard Roeper reviews "The Hobbit."
Fri Dec 13
A very special Windy City LIVE. We look back at the shootings at Sandy Hook Elementary in Connecticut and focus on gun control, one year later. What has changed? What should change? It's a serious discussion as we remember the many families devastated by this tragedy.
Stay Informed:
(Copyright ©2013 WLS-TV/DT. All Rights Reserved.)
Most Popular
Sign up Be Our Guest