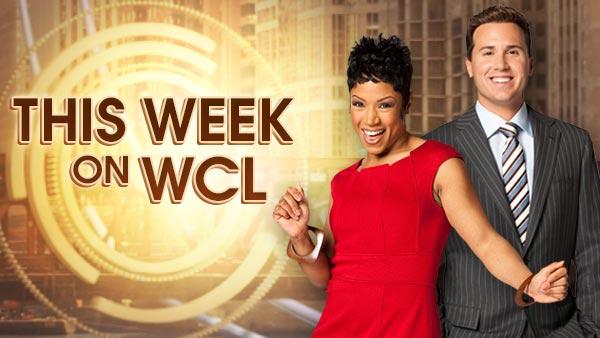 Coming Up on Windy City LIVE
05/24/2011
What's next on Windy City LIVE? Check out who's coming on the show!
Watch us at 11 AM Weekdays!
Monday, April 27
WCL is taking you behind the scenes of the United Center. Ryan is hitting the court. Val is dancing with the LuvaBulls and Ji is checking out some cool cuisine. Plus, how does a Cool Summer at Walt Disney World sound? We are giving you not one, but 10 chances to win! Tune in to find out how. And we have a pretty cool surprise for someone sitting in our audience. You have to watch!
Tuesday, April 28
The animals are taking over the studio! Brookfield Zoo and Shedd Aquarium are bringing some of their favorites. Plus, Mane in Heaven brings us two miniature horses and have you heard of animal portraits? Matt Johnson paints them and we'll tell you about this hot new trend.
Wednesday, April 29
Former ABC News journalist and author Cokie Roberts is in studio. Plus, franklyHANK with the latest celeb gossip and you've seen him in "Think Like A Man," comedian Gary Owen is put through the comedic ringer in Ryan's "2 Minute Warning."
Thursday, April 30
The NFL Draft lands in Chicago and we have a sneak peek at all the fun you can have in Grant Park. Plus, Chicago Cub Anthony Rizzo.
Friday, May 1
It's "A League of Their Own" reunion in our studio. Film stars Anne Cusack, Meagan Cavanaugh, Patti Pelton, Lori Petty, Anne Ramsey, Tracy Reiner and Kelli Simpkins are here! Plus, the Tae-Bo king Billy Blanks joins us.
Stay Informed:
(Copyright ©2015 WLS-TV/DT. All Rights Reserved.)
Most Popular

Sign up Be Our Guest