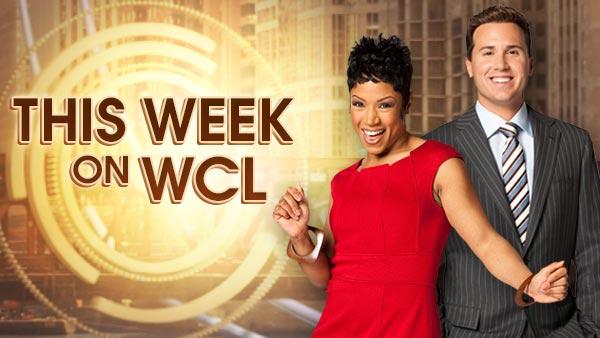 Coming Up on Windy City LIVE
05/24/2011
What's next on Windy City LIVE? Check out who's coming on the show!
Watch us at 11 AM Weekdays!
Monday, May 25
(ENCORE) Rep. John Lewis joins to chat about his place in history and his inspiring new graphic novel. Plus the stars of "black-ish" are here! Anthony Anderson and Tracee Ellis Ross are in-studio. And the Lyric Opera is here with a performance of "Carousel."
Tuesday, May 26
We're back LIVE and it's a day of inspiration. Meet Melissa Stockwell. She's an Iraq veteran who lost her leg, but that didn't stop her from becoming a tri-athlete. Tucker Dupree is blind, but he's also a championship swimmer. Then we have Matthew Hoffman, a Chicago artist who created the "You Are Beautiful" campaign to spread positive messages through art. And Neli Vasquez Rowland is here. She runs "A Safe Haven," a group that helps the homeless and those living in poverty rebuild their lives.
Wednesday, May 27
ABC 7's Tracy Butler joins, this time in the kitchen. She is our Home Cook this month! Find out what she's cooking up. Plus a performance from Nico & Vinz. Their hit song, "Am I Wrong" has more than 200 million views on YouTube. They'll be performing their hit live in studio! Also, we have a fashion show from DIFFA | Design Industries Foundation Fighting AIDS. Val is emcee of their big gala and they have looks perfect for your formal occasion.
Thursday, May 28
Billy Dec is back with "What's On Dec" for June - great events for one and all. And franklyHANK has more tickets to give away for the "Let's Move" show featuring Derek and Julianne Hough.
Friday, May 29
You know actor Masi Oka from "Heroes," but you'll never believe what he's doing with a group of students from Japan. And it's happening right here in Chicago. Also, Director Paul Feig drops by. He directed "Bridesmaids" and directs the new Melissa McCarthy film, "Spy." Richard Roeper reviews the weekend's big films and Ryan has a "2 Minute Warning" with comedian Jim Gaffigan.
Stay Informed:
(Copyright ©2015 WLS-TV/DT. All Rights Reserved.)
Most Popular
Sign up Be Our Guest