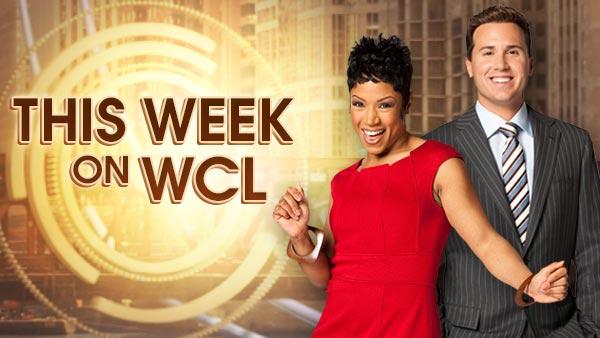 Coming Up on Windy City LIVE
05/24/2011
What's next on Windy City LIVE? Check out who's coming on the show!
Watch us at 11 AM Weekdays!
Monday, Jan. 26
Chef Fabio Viviani is back and cooking up something delicious for a great cause! Plus, meet the woman who says you can find your passion in life. You just have to look back to your childhood. Also, local country and rock Athena performs live. WGN Radio's Roe Conn also joins in Host Chat.
Tuesday, Jan. 27
We have something new you have to see! It's workout gear that actually tells you if you are working out properly. You have to see it to believe it. Also, Pillow Talk is back and franklyHANK has the inside scoop on "Beauty and the Beast" and your chance to win tickets to see Sinbad.
Wednesday, Jan. 28
It's almost Super Bowl weekend. We are getting you ready for the big game and having a few former Bears in-studio! Also, Dr. Ian Smith joins us to talk about his Super Shred diet and how he's helping Chicagoans shred the pounds. Plus, Roe Conn is back for Host Chat.
Thursday, Jan. 29
It's must-do for February! Your complete guide to the month of February. The newest restaurants, family events, movies, TV shows, theater and books.
Friday, Jan. 30
Chicago restaurateur Richard Melman drops in to discuss the wild concept behind his newest restaurant, INTRO. Plus, author and financial expert Rachel Cruze shows us how to talk to our kids about money! And Ryan's "2 Minute Warning" with Chicago Bear Jared Allen.
Stay Informed:
(Copyright ©2015 WLS-TV/DT. All Rights Reserved.)
Most Popular
Sign up Be Our Guest