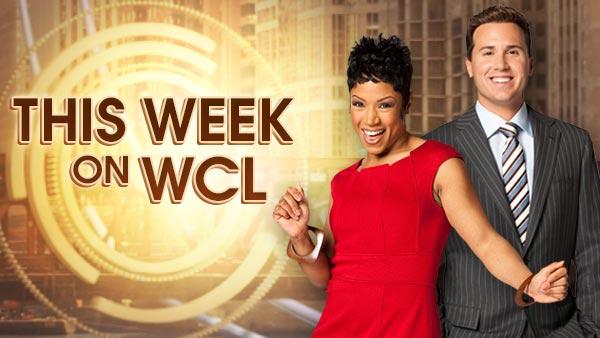 Coming Up on Windy City LIVE
05/24/2011
What's next on Windy City LIVE? Check out who's coming on the show!
Watch us at 11 AM Weekdays!

Mon, Sept 1
(ENCORE) WCL Throws A Wedding. Joe and Dolly tie the knot in this special edition of Windy City LIVE. See the couple exchange vows as they become husband and wife in our State Street studio.
Tues, Sept 2
Season 4: Bringing You More! WCL is back LIVE and getting you ready for a September to Remember! Grab your calendar! We are telling you about the hottest films, TV shows, books, theatre, restaurants, kids events and more all happening in September! Billy Dec has some can't miss events and Nina Chantele has concerts you must see this September!
Wed, Sept 3
It's Ji's WCL Takeover! She's filling the hour with her favorite foods, bartenders, spa and more. Plus a charity that is near and dear to her heart!
Thur, Sept 4
Val is calling the shots today! One of her favorite guests is here, singer Michelle Williams. Plus, Val has a "Pillow Talk" question of her own; gets us styled up with "Back To School" fashions!
Fri, Sept 5
It's Ryan's day on WCL and he sits down with one of his music favorites, Garth Brooks! Plus, the daughter of legend Dean Marten, Deana Martin, performs live in studio! And Ryan's "2 Minute Warning" with the Damon Wayans, Jr, Rob Riggle, and Jake Johnson of "Let's Be Cops."
Stay Informed:
(Copyright ©2014 WLS-TV/DT. All Rights Reserved.)
Most Popular
Sign up Be Our Guest