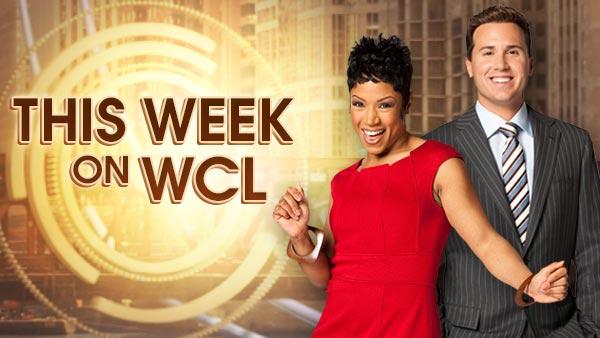 Coming Up on Windy City LIVE
05/24/2011
What's next on Windy City LIVE? Check out who's coming on the show!
Watch us at 11 AM Weekdays!
Monday, Oct. 27
It's an hour of PILLOW TALK! Tony Sco and Ask Amy join for the hour answering your questions. Plus, franklyHANK joins to answer a question from a mom who knows her son is gay, but he won't tell her! What will he say? Be sure to join us at Midnight for an extra segment in the show, "Windy City AFTER DARK." We have our Box of Secrets. The hosts reveal secrets about themselves that are scandalous!
Tues, Oct 28
The "Know Your Neighbors Game" is coming back, with a twist! Tune in to find out how we are changing it up and how you can win fantastic prizes! Plus, franklyHANK is back with celebrity dish and tells us about an upcoming chocolate event you won't want to miss! We have another Home Cook in the kitchen and our "Two-Minute Warning" is a Halloween classic - actor Robert Englund, a.k.a Freddy Krueger.
Wed, Oct 29
As she plans to say goodbye to ABC 7, we welcome reporter Theresa Gutierrez, who's been here for more than 40 years! Plus, Billy Dec is going prime time! We'll tell you where you can him tonight on your TV! Yoga in the workplace? It's a new trend and we are telling you all about it!
Thur, Oct 30
Rochelle Trotter, wife of the late Chef Charlie Trotter, drops in to talk about the foundation formed in her husband's name. Plus, it's time for another FOOD FIGHT! Ji and Matt duke it out over the best Pork Chops in the city.
Fri, Oct 31
It's Halloween and as always, the WCL Team is dressing up for the occasion. Who will we be this year? Here's a hint: We are part of a massive universe!
Stay Informed:
(Copyright ©2014 WLS-TV/DT. All Rights Reserved.)
Most Popular
Sign up Be Our Guest